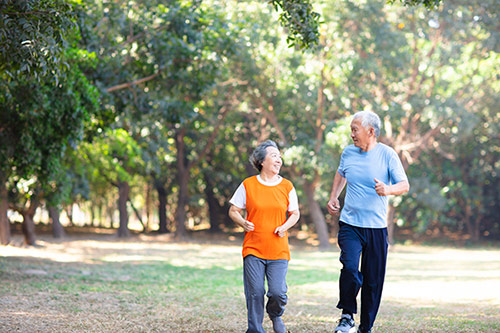 Musculoskeletal pain can be a very disabling health condition. Often, pain medication or other types of conservative treatments only provide temporary relief. Regenerative medicine offers hope to many individuals who would rather not undergo surgery to correct a musculoskeletal problem that is the source of their pain.
Regenerative medicine treatments such as platelet-rich plasma therapy and other cell-based therapies act by stimulating the body's natural healing process. Platelets release substances that promote tissue repair, reduce inflammation, and optimize the immune response. Cell based therapies stimulate growth of tissue such as ligaments and tendons from undifferentiated cells. They may be in effective in resolving chronic pain due to longstanding musculoskeletal injuries.
Research studies indicate that regenerative medicine treatments can help treat problems such as chronic low back pain, sports injuries, osteoarthritis, and some chronic inflammatory conditions.
Benefits of Regenerative Medicine:
Noninvasive treatment: Regenerative medicine treatments are administered as injections into the site of the orthopedic injury. There is no cutting or incisions required.
No risk of rejection: The platelets or cells for the regenerative medicine treatments are obtained from your own body. Platelets are obtained from a small quantity of your blood and cell-based therapies can be obtained from bone marrow extract taken from your iliac crest bone in your hip.
Can be given in the outpatient setting: The entire process of obtaining of platelets or bone marrow, processing in a centrifuge machine, and injection into the site of injury takes no more than 1-2 hours.
Minimal downtime: Patients can expect some discomfort for a day or two but can return to routine activities of daily living almost immediately after the procedure.
Accelerated healing: By flooding the injury site with growth factors and causing growth of new tissues, regenerative medicine provides a boost to the healing process. The pain relief benefits may be long lasting as there is repair of the tissue injury and not just masking of the pain.
Of note, based on your response to the first treatment session, 2-3 more treatments may be scheduled a few weeks apart to maximize benefits.
South Palm Orthopedics is a medical practice devoted to the diagnosis and treatment of injuries and diseases of the body's musculoskeletal system. Our orthopedic surgeons have advanced fellowship training in the areas of hand & wrist, shoulder, elbow, hip, knee, trauma and fractures, foot and ankle, and sports medicine. The physicians of South Palm Orthopedics are committed to providing the highest level of orthopedic care to each and every patient each and every time.