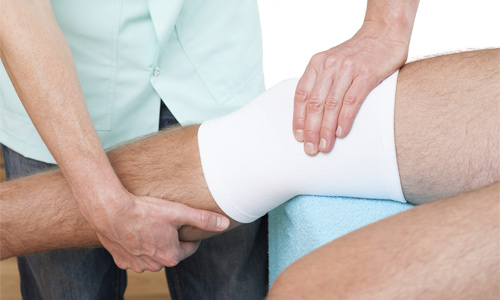 Like most people, you might take your bone and joint health for granted until something goes wrong. Therefore, receiving the best care for musculoskeletal injuries, conditions, and severe chronic pain is crucial to having a good quality of life. If musculoskeletal conditions are affecting your quality of life, an orthopedic doctor can create a comprehensive treatment plan to get you up and running.
Many approaches to improving access to quality healthcare focuses on the development of healthcare models such as improving primary care, implementing transitional care, and reducing hospital readmissions.
Research has shown time and time again that in the healthcare field, doctors who work together and collaborate with other doctors to help treat and manage patients with complex needs, give their patients the best chance of a successful outcome. In other words, practices are able to offer their patients with a more comprehensive approach to orthopedic care. The specialties most often involved with this approach include:
Primary care physicians
Physical medicine and rehabilitation specialists
Rheumatologists
Neurologists
Infectious disease specialists
Podiatric surgeons
Physical and occupational therapists
Radiologists
Patient-centered orthopedic care, with a holistic approach – meaning caring for the "whole" person, instead of just their illness – will help improve patient's overall well-being. Physicians collaborating with other physicians is beneficial for them as they learn new approaches and techniques to care for their patients, but most importantly, this teamwork approach to care in the orthopedic field will help the patient get the personal care that they need from the right physicians, and will avoid inaccurate diagnoses.
To help ensure care is delivered effectively and efficiently, health care systems are following this patient-centered concierge medicine style healthcare model. There are many things that can contribute to a patient's health that can be done, and done very well, by a team member other than just the physician. The mission of this comprehensive approach to orthopedic treatment remains at the center, placing emphasis on this notion that working together as a team is paramount, and actually caters to more successful outcomes.
At South Palm Orthopedics, together, our doctors offer high-quality comprehensive care for treating orthopedic conditions and injuries, integrating the newest leading-edge surgical and non-surgical techniques with proven traditional methods of treatment, providing our patients with the best orthopedic care. Most importantly, our doctors genuinely listen to your concerns and personalize care to your specific needs.
Located next door to our practice, the Delray Ambulatory Surgery and Laser Center is a state-of-the-art ambulatory surgery. The center offers same-day surgery and features three operating rooms, a GI suite, and the latest in cutting-edge medical equipment and surgical devices to allow physicians to perform the most effective technique for each case. Having them so close to our practice is a gift for both our medical staff and our patients in need of the best treatment options.
To learn more, call South Palm Orthopedics at or request an appointment online.