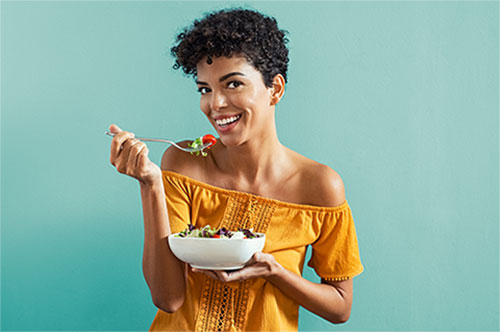 When deciding upon surgery, one should consider their nutrition intake and how thiscan help you heal by lowering the body's overall inflammatory response.
Immunonutrition controls your immune response by providing your body the nutrientsit needs to avoid vulnerability and infection following surgery. Immunonutrition usesnutritional interventions to activate the body's immune system, helping you heal faster
What nutrients are considered immunonutrition?
Amino Acids: Essential amino acids are: Histidine, Isoleucine, Leucine, Lysine,Methionine, Phenylalanine, Threonine, Tryptophan, and Valine. Foods high in aminoacids are quinoa, turkey, cottage cheese, eggs, mushrooms, fish, and legumes.
Antioxidants: Vitamin C, Vitamin E, Flavonoids, Curcuminoids ( found in Turmeric), and Oleocanthal ( found in olive oil). Foods high in antioxidants are kale, blueberries, darkchocolate, Gogi berries, artichokes, and pecans.
Omega 3 Polyunsaturated Fatty Acids: Eicosapentaenoic acid (EPA), Alpha-linolenicacid (ALA), Docosahexaenoic acid (DHA). Omega-3, omega-6, and omega-9 fatty acidsare all essential dietary fats. Foods like fatty fish, eggs, flax seeds, soybeans, and walnutsare high in omegas.
Better surgery recovery benefits everyone: Hospitals reduce their costs by decreasingre-admittance rates and shortening the length of stay after surgery—while patients seebenefits like a reduced risk of post-op infection. Nutrition is an essential key to a fasterrecovery.
South Palm Orthopedics is a group practice located at Delray Beach, FL offeringspecialized care for a wide range of orthopedic bone and joint conditions. Currently,South Palm Orthopedics specializes in treating problems of the hip, knee, shoulder,elbow, hand & wrist, foot & ankle as well as sports-related injuries.
Dr. William P. Toole is a board-certified, fellowship-trained orthopedic surgeon with aprestigious fellowship in sports medicine at Baylor College of Medicine in Houston, Texas.Dr. Toole specializes in the most cutting-edge and minimally invasive techniques andtechnology for shoulder and knee replacements, including patient-specific implants androbotic-assisted joint replacements. Dr. Toole is a member of the American Academy ofOrthopaedic Surgeons (AAOS), American Orthopaedic Society for Sports Medicine (AOSM),and Arthroscopy Association of North America (AANA). Our team of physicians provides anadvanced level of care, integrating the newest cutting-edge surgical and nonsurgicaltechniques with proven traditional methods of treatments. The physicians at South PalmOrthopedics are committed to providing the highest level of orthopedic care to each andevery patient each and every time.