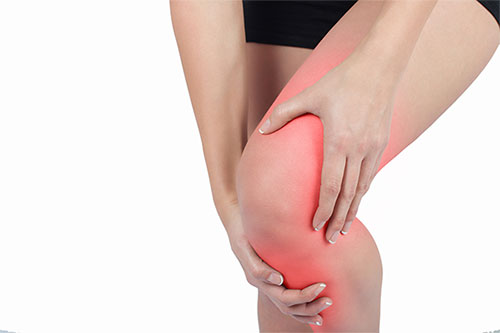 A popping sound or sensation in your knee or hip can be unsettling, but if there are no other accompanying symptoms, it may not be a cause for too much concern. It is generally the result of age-related changes occurring inside the joint. Here are some of the possible causes for the popping in your knee or hip:
Bubbles in joint lubricating fluid: The joint fluid, which helps the bones to glide smoothly over each other can develop bubbles. The popping sound can occur when these bubbles escape from the fluid.
Movement of Ligaments: The ligaments are strong bands of connective tissue that connect the bones to each other. Rotating or moving your knee or hip joint in an unusual angle may result in popping of a tight ligament.
Damage to Cartilage: Breakdown of cartilage that occurs with age can result in the frayed edges of the cartilage getting caught between the joint surfaces resulting in popping and clicking sounds.
Formation of Bone Spurs: Degenerative changes in the bone can result in deformities such as outgrowths of bone called bone spurs that can cause popping sounds when the bones in a joint rub against each other.
Snapping of Tendons: The tendons are made of fibrous connective tissue that connects the muscles to the bone. They may snap around the hip or knee joint while walking resulting in a popping sound.
If the popping sensation is accompanied by pain, swelling, redness, or a locking/catching sensation, or you have recently had an injury to your joint that resulted in the popping sound, it may be best to get your joint evaluated by an orthopedic hip and knee specialist as soon as possible.
Dr. David N. Buchalter is a board-certified orthopedic surgeon who trained at the Hospital for Joint Diseases in New York City, one of the largest and most prestigious orthopedic training hospitals in the United States. Dr. Buchalter has performed well over 3,000 total hip and total knee replacements and is a member of the American Association of Hip and Knee Surgeons. Our team of physicians provides an advanced level of care, integrating the newest cutting-edge surgical and nonsurgical techniques, with proven traditional methods of treatments. The physicians at South Palm Orthopedics are committed to providing the highest level of orthopedic care to each and every patient each and every time.