Pain Management
South Palm Orthopedics is Proud to Offer Physical Medicine and Rehabilitation and Pain Management…Adding Quality to Life
At South Palm Orthopedics, our physical medicine and rehabilitation specialist, Dr. Jonathan Tarrash, is an expert in occupational medicine, sports medicine, and pain management. He specializes in nonsurgical treatments for conditions affecting the musculoskeletal system and employs a whole-body approach to treating problems. His goal is to resolve your symptoms and prevent recurrence of the injury or condition that is causing your pain.
Pain may be caused by an acute injury or chronic condition. It is subjective, meaning that no two people experience pain alike, even if they have the same diagnosis. Our pain management doctor understands this and will personalize treatment according to your unique pain symptoms.
Whether you're an injured athlete or employee with muscle, tendon, ligament, or nerve damage, Dr. Tarrash will get to the root of your problem so you can overcome your pain and live your life to the fullest. His areas of expertise include:
Sports Medicine and Athletes with Disabilities
Nonoperative Spine Medicine
Pain Management
Industrial Medicine
Electrodiagnostic Medicine
Injury Prevention and Wellness
If you suffer from chronic pain, now is the time to call South Palm Orthopedics for an appointment with our pain management doctor in Delray Beach, Florida. He will evaluate, diagnose, and treat your pain to help you live a pain-free life once again. Call today to schedule your appointment with Dr. Tarrash or you can request one online.
Also serving Boca Raton, Boynton Beach, Wellington, Lake Worth, and Palm Beach.
Low Back Pain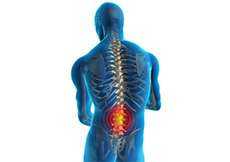 The vertebrae in your lower back are larger than in any other part of your spine. Vertebrae are the series of bones that align to form your spine. The spinal section in your lower back is called the lumbar spine. The vertebrae are bigger in the lumber spine because they must support the weight of your upper body. They also withstand powerful forces from the lower back muscles. These strong muscles are attached to the lumbar vertebrae and are used during lifting, bending, and twisting activities.
Sciatica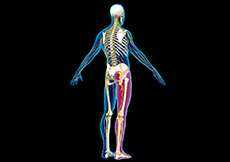 The sciatic nerve is the thickest and longest nerve in your body. The sciatic nerve extends from your lower back down to your feet. If the sciatic nerve is compressed or inflamed, a painful condition called Sciatica can result. Symptoms of Sciatica include shooting pain, tingling, weakness, and numbness that may travel from the lower back, through the back of one leg, and into your foot.
Whiplash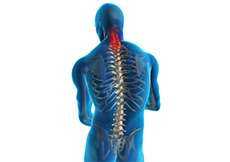 Whiplash occurs when the head moves suddenly from severe impact, such as during a car crash. Whiplash can cause neck pain, upper back pain, shoulder pain, tight muscles, and burning or tingling sensations in your neck or upper back. Most cases of whiplash can be treated with non-surgical methods that help relieve pain and restore mobility.
Neck Pain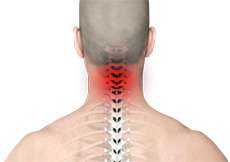 The neck is a very vulnerable part of the spine. It is susceptible to injury. Muscle, ligament, nerve, and spine injuries are common causes of neck pain. Poor posture and "wear and tear" can also cause neck pain. Degenerative diseases, such as arthritis, can cause the spinal structures to break down and put pressure on the spinal cord or nerves.
Failed Back Surgery Syndrome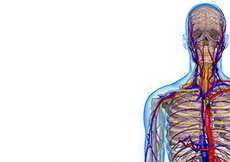 Failed back surgery syndrome is a term used to describe poor results from previous spine surgery.
Tendonitis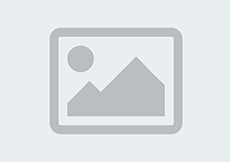 Tendonitis is an inflammatory condition that can develop in a tendon. Tendons are strong fibers that connect your muscles to your bones. Tendonitis most frequently results from overuse of a joint. Symptoms include pain and tenderness. Most cases of tendonitis are relieved with rest and anti-inflammatory medications. Chronic tendonitis may require surgery if symptoms are intolerable despite nonoperative treatment.
Rotator Cuff Injury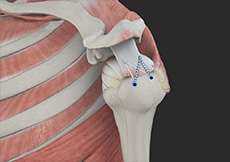 The rotator cuff is a group of tendons in the shoulder joint providing support and enabling a wide range of motion. Major injury to these tendons may result in tear of these tendons, a condition called rotator cuff tear. It is one of the most common causes of shoulder pain in middle aged adults and older individuals.
Arthritis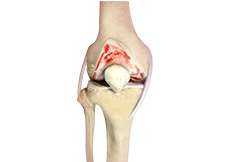 Arthritis is a common disease that causes joint pain, stiffness, immobility, and swelling. Arthritis is actually a term for a group of over 100 diseases that affect the muscle and skeletal system, particularly the joints. Arthritis alters the cartilage in joints. Cartilage is a very tough, shock absorbing material that covers the ends of many of our bones.
Carpal Tunnel Syndrome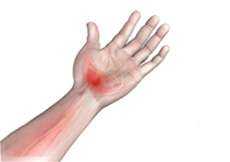 Carpal Tunnel Syndrome is a common condition that affects the hand and wrist. It occurs when the Median Nerve in the wrist is compressed. Nerves carry messages between our brains, spinal cord, and body parts. The Median Nerve carries signals for sensation and muscle movement.
Complex Regional Pain Syndrome (CRPS) - Reflex Sympathetic Dystrophy (RSD)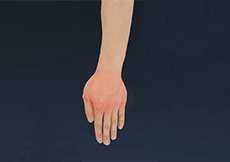 Complex regional pain syndrome (CRPS) is a type of chronic pain syndrome. CRPS was formerly called reflex sympathetic dystrophy (RSD) and shoulder-hand syndrome. CRPS causes severe burning pain and possible eventual deterioration of an affected arm or leg. The cause of CRPS is unknown, but it can develop following an injury, stroke, or heart attack. Prompt treatment is associated with the best outcomes. If untreated, CPRS can cause irreversible extremity deterioration.
Physical Therapy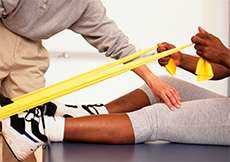 Qualified Physical Therapists & Outstanding Resources to Meet your Orthopedic Rehab Needs
Orthotics and Braces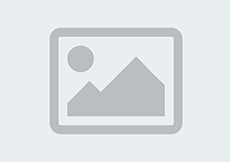 Orthotics are shoe inserts that are used to correct an irregular walking pattern. They perform functions that make standing, walking, and running more comfortable and efficient, by altering slightly the angles at which the foot strikes a walking or running surface.
Epidural Cortisone Injections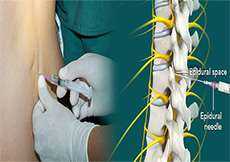 Epidural injections are a non-surgical treatment option for low back (lumbar) pain and pain radiating into the legs. The procedure involves delivering pain relieving medications directly to or near the source of the pain in the spine during a short outpatient procedure. Epidural injections can be very effective for some people and may be repeated over time. For some, physical rehabilitation is possible once the pain has been relieved.
Facet Joint Injections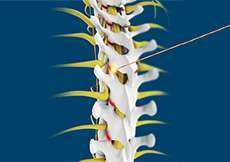 Facet injections are non-surgical treatments to relieve pain and inflammation of the facet joints in the spine. Facet joints are located on the top and bottom of each vertebra. Facet joints connect the vertebrae to form the spine and allow back motion. Facet injections target pain coming from the facet joints. The treatments can help relieve pain in your neck, low back, and legs.
Sacroiliac Injections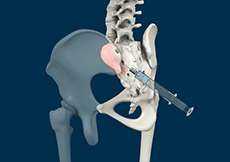 Sacroiliac joints (SI joint) are joints in the lower back region, located where the sacrum and ilium bones conjoin. Even though these joints are small and have limited motion, they have an important role of connecting your spine to the pelvic bone and thus the lower part of your body. They perform important functions by absorbing the injurious shock forces of the upper portion of the body. Any inflammation or irritation in SI joints may cause pain in the lower back, abdomen, groin, buttocks or legs.
Sympathetic Blocks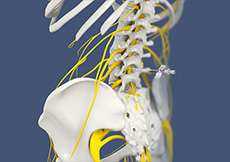 Sympathetic nerves located in the lower spine, control basic functions such as regulating blood flow. They also carry pain signals from tissues to the spinal cord. Lumbar sympathetic block is an injection containing a local anesthetic and steroid, which is injected into or around the sympathetic nerves to block the transmission of pain impulses from the legs or lower back, thereby relieving pain.
Peripheral Nerve Blocks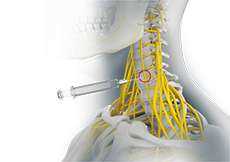 The peripheral nervous system carries signals of movement and sensations such as heat, cold and pain from different parts of your body to the central nervous system formed by the spinal cord and brain. Injecting an anesthetic around a peripheral nerve can block the transfer of pain signals from the region it supplies to the brain. This is called a peripheral nerve block and can be used to manage chronic pain.
Electrodiagnostic Studies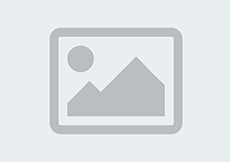 A Nerve Conduction Velocity (NCV) Test is an electrodiagnostic procedure that measures how well a nerve works and helps to specify the site of nerve compression. Nerves carry messages between the brain and body. Many conditions, such as tissue swelling, injury, and disease, can put pressure on a nerve and impair its ability to function. Doctors use nerve conduction velocity tests to help diagnose nerve problems and plan treatments.
Advanced Pain Management Intervention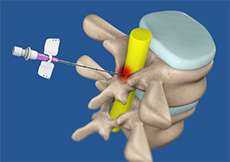 Coming Soon
Peripheral Joint Injections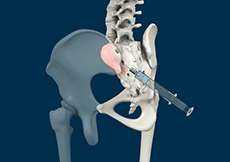 Coming Soon
Occupational Therapy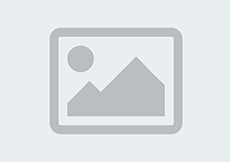 Coming Soon
Therapeutic Exercise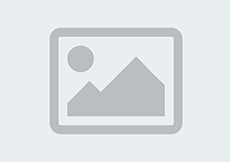 Coming Soon