John Feldman, MD
Board Certified Orthopedic Surgeon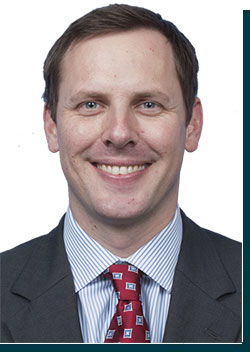 Specializing In:
Sports Medicine
Arthroscopy
Shoulder
Elbow
Hip
Knee
Knee Replacement Surgery
including Robotic-Assisted knee Replacement
Partial Knee Replacement
John Feldman, MD is a board certified orthopaedic surgeon who trained at the University of Tennessee-Campbell Clinic in Memphis, TN. Following residency, Dr. Feldman completed a fellowship in sports medicine at Andrew's Sports Medicine and Orthopedic Center in Birmingham, AL, one of the premier sports medicine institutes in the world.
Dr. Feldman grew up in Annapolis, Maryland and attended Denison University in Granville, Ohio where he was a member of the men's lacrosse team. He completed medical school at West Virginia University School of Medicine.
Dr. Feldman's clinical interests include treating injuries to the shoulder, elbow, hip and knee, specializing in arthroscopic procedures and sports medicine procedures. He also has an interest in knee replacement surgery including robotic assisted knee replacement and partial knee replacement. He has extensive experience in treating athletes at the high school, collegiate and professional level. He was the team physician for the University of West Alabama football team, helped treat athletes from the University of Alabama, and has covered collegiate as well as minor league baseball including the AAA Memphis Redbirds and AA Birmingham Barons.
Dr. Feldman is a member of American Academy of Orthopedic Surgeons, American Orthopedic Society for Sports Medicine and Arthroscopy Association of North America.
Please visit www.johnfeldmanmd.com for more information